Wall Storage Solutions
Create storage on one, two or three of your garage walls.  FlexiPanel wall cladding is first installed on your walls.  Garageflex storage and accessories are then clipped on anywhere on these walls.  If you change your mind – no problems, you can clip off and move around.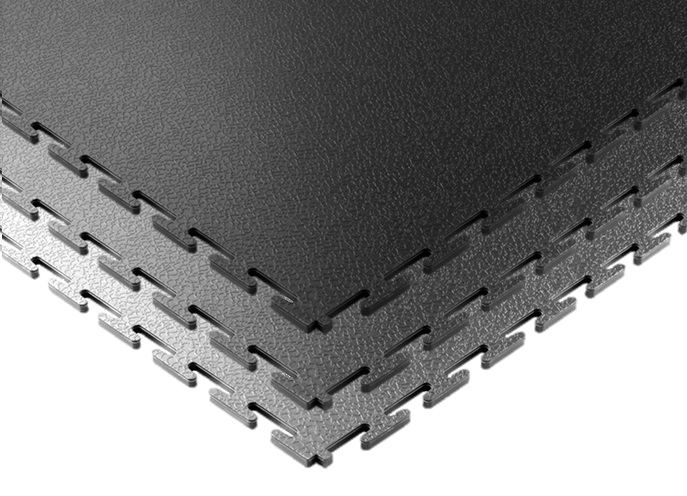 Garage Flooring Solutions
Revamp the concrete garage floor with stunning, and sturdy PVC interlocking garage flooring.  Available in a range of styles and colours, this flexible flooring solution, completes the garage makeover, and in the process produces a wow factor that you get to experience every day.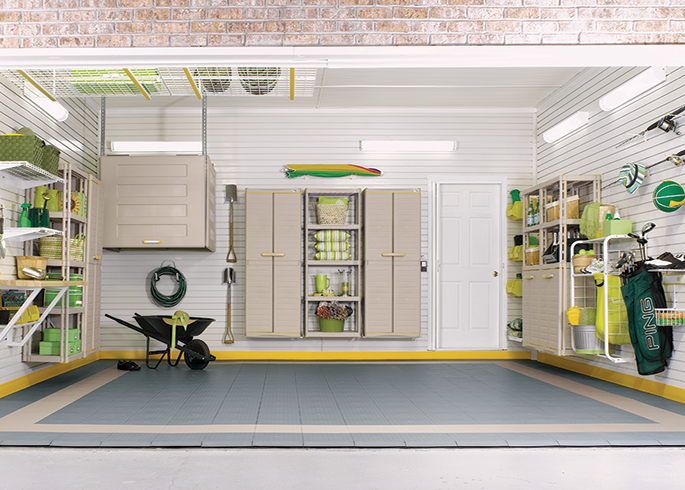 Complete Garage Makeover
If you are starting with a brand new garage or if your existing garage is looking tired, this is the perfect time to consider a complete garage makeover.  Our process is simple –  we'll install FlexiPanel to the walls, add the stunning flooring, and assemble your clip-on storage accessories.  
Versatile & Stunning Transformation
We believe that however you want to use your garage, whether it be a home gym, utility room, office, playroom or somewhere your classic car looks at home, it should be a functional space that looks great and works for you.
Fully Customisable
We can design each garage storage solution specific to your needs. You can have one, two or three of your walls fitted with our FlexiPanel wall cladding and storage accessories, with options for new flooring and ceiling storage systems.  It doesn't stop there,  once installed, you can move the storage units without the need for any tools, and you can add more units as your needs change.
Garage Storage Experts
We offer a complimentary, no-obligation quote for your garage. Our professional garage storage experts have been in the industry for over 15 years and are ready to help you declutter your garage with the world's best garage storage solution.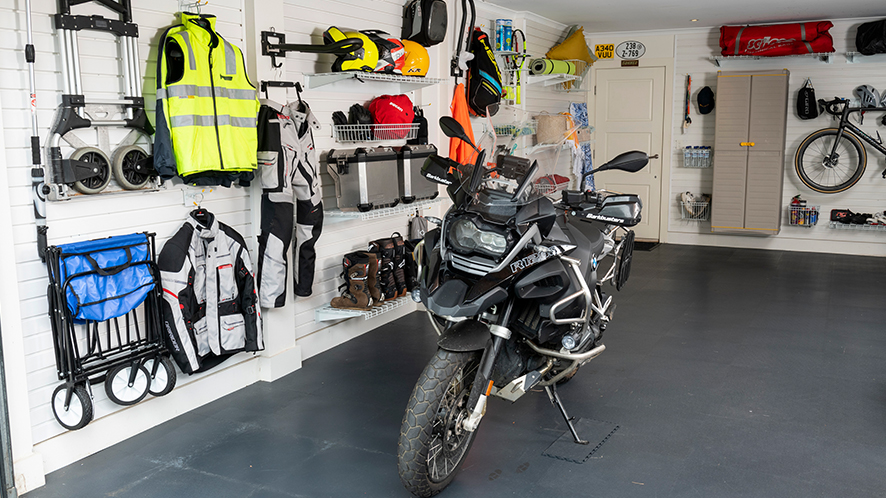 Our  
Storage Solutions

  Service
We offer many different storage solutions to help you organise your garage space. The beauty about Garageflex is that it offers complete flexibility – so if your lifestyle changes, you have the option to move your storage and accessories around.
Our solutions include wall and ceiling storage solutions and a range of flooring options for your garage. If you are interested in any of our garage solutions or maybe you have ideas of what you would like, then book your free appraisal and let's discuss bringing all the elements of our service together for you.