Wall Storage Solutions
Create storage on one, two or three of your garage walls.  FlexiPanel wall cladding is first installed on your walls.  Garageflex storage and accessories are then clipped on anywhere on these walls.  If you change your mind – no problems, you can clip off and move around.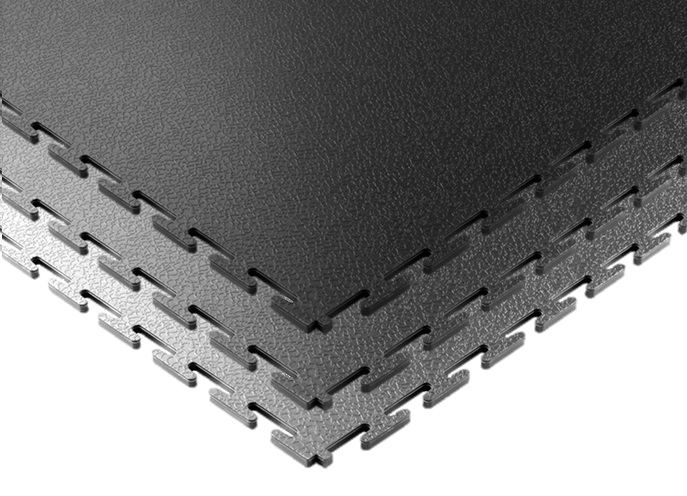 Garage Flooring Solutions
Revamp the concrete garage floor with stunning, and sturdy PVC interlocking garage flooring.  Available in a range of styles and colours, this flexible flooring solution, completes the garage makeover, and in the process produces a wow factor that you get to experience every day.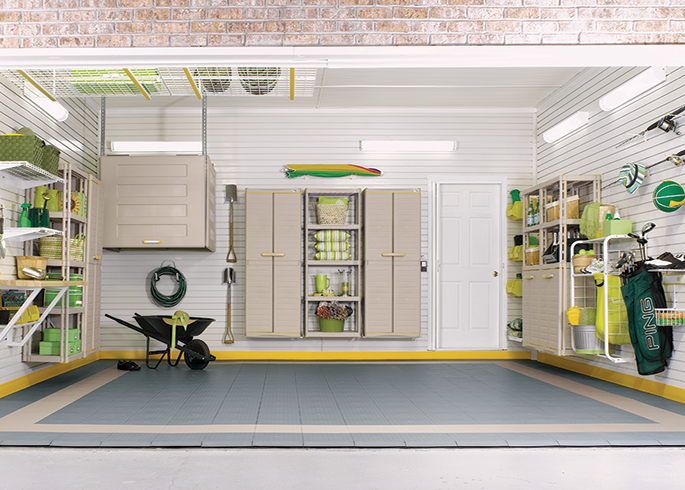 Complete Garage Makeover
If you are starting with a brand new garage or if your existing garage is looking tired, this is the perfect time to consider a complete garage makeover.  Our process is simple –  we'll install FlexiPanel to the walls, add the stunning flooring, and assemble your clip-on storage accessories.  
Due to popular demand these packages and offers are extended for a limited period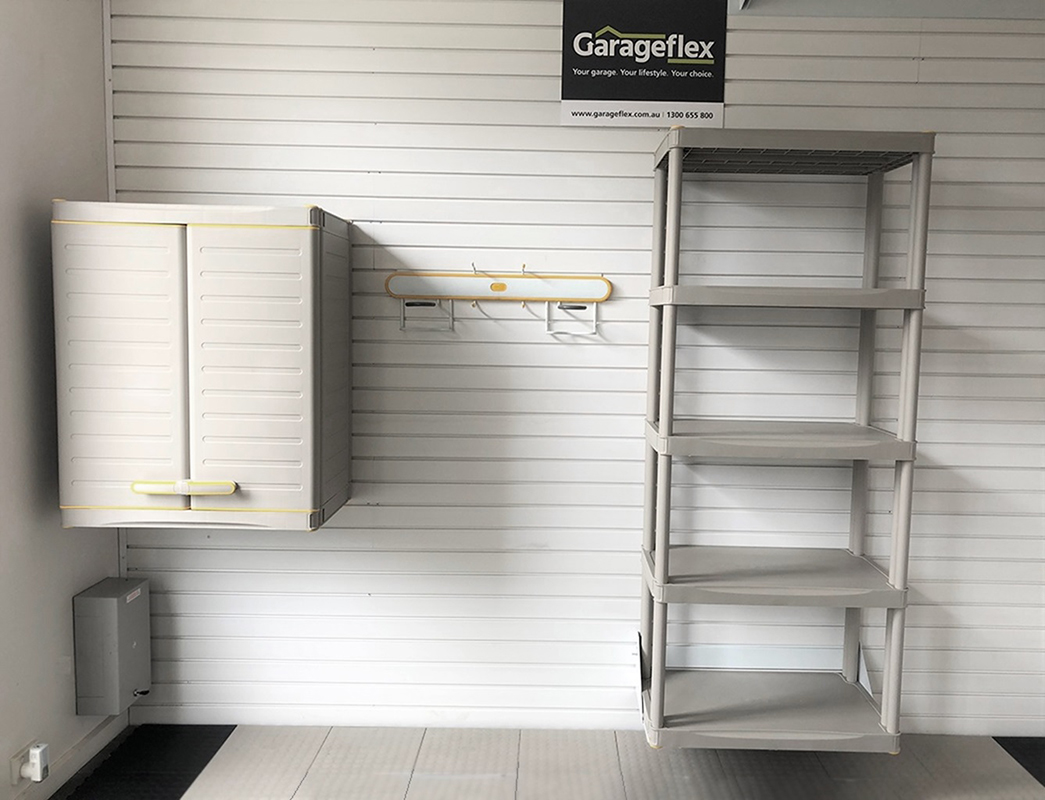 One Wall, Storage & Bike Pack
Only need one wall to sort?  Get started with this versatile one wall storage solution. Ideal for people looking to store everyday items including bikes, that are easily accessed.
8 x FlexiPanel cladding (2800w x 2400h)
1 x Wall Cabinet 675w x 900h
1 x Modular shelf (5 shelves)
1 x Vertical Bike rack (dual)
Fully Installed and assembled
Retail price $2,142
Offer $1,800 (incl GST)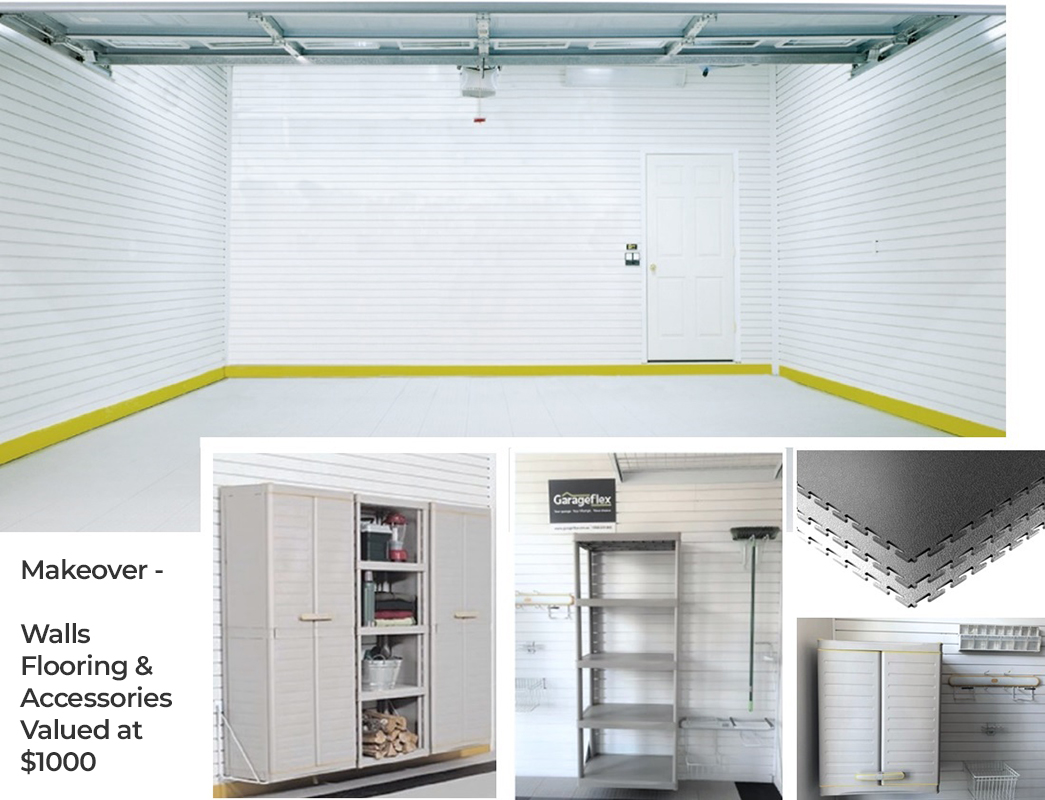 Garage Makeover Pack
Fantastic opportunity to book in your garage makeover.  This offer includes 3 walls of FlexiPanel, an entire 6 x 6m new floor (colour of your choice).  Use your $1,000 voucher to get started on storage and accessories items.
48 x FlexiPanel wall cladding (40.3m2)
36m2 FlexiTile flooring
Storage accessories voucher $1000
Fully Installed and assembled
Retail price $10,800 
Offer $9,800 (incl GST)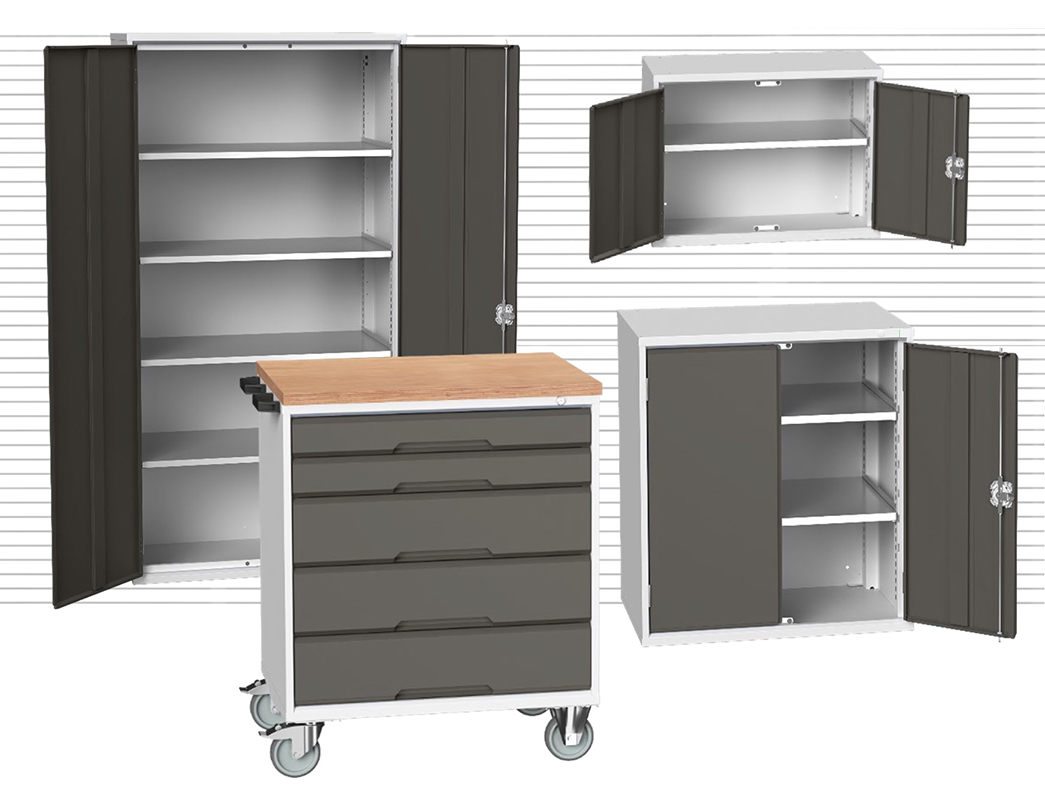 Premium Metal Storage Pack
Opportunity to enjoy this new reinforced, welded steel storage cabinets range, made in Australia plus 27m2 FlexiPanel wall cladding.
1 x Tall cabinet 1050w x 550d x 2000h

1 x Base cabinet 800w x 550d x 900h
1 x Small wall cabinet 800w x 350d x 600h
1 x Workbench trolley 800w x 600d x 980h
16 x FlexiPanel wall cladding (26.8m2)
Fully installed and assembled $790
Retail price $8,542
Introductory Offer $7,500 incl GST 
If you would like any further details, or if you would like to book in one of these packaged offers, please contact us now. 
We look forward to helping you out.
Versatile & Stunning Transformation
We believe that however you want to use your garage, whether it be a home gym, utility room, office, playroom or somewhere your classic car looks at home, it should be a functional space that looks great and works for you.
Fully Customisable
We can design each garage storage solution specific to your needs. You can have one, two or three of your walls fitted with our FlexiPanel wall cladding and storage accessories, with options for new flooring and ceiling storage systems.  It doesn't stop there,  once installed, you can move the storage units without the need for any tools, and you can add more units as your needs change.
Garage Storage Experts
We offer a complimentary, no-obligation quote for your garage. Our professional garage storage experts have been in the industry for over 15 years and are ready to help you declutter your garage with the world's best garage storage solution.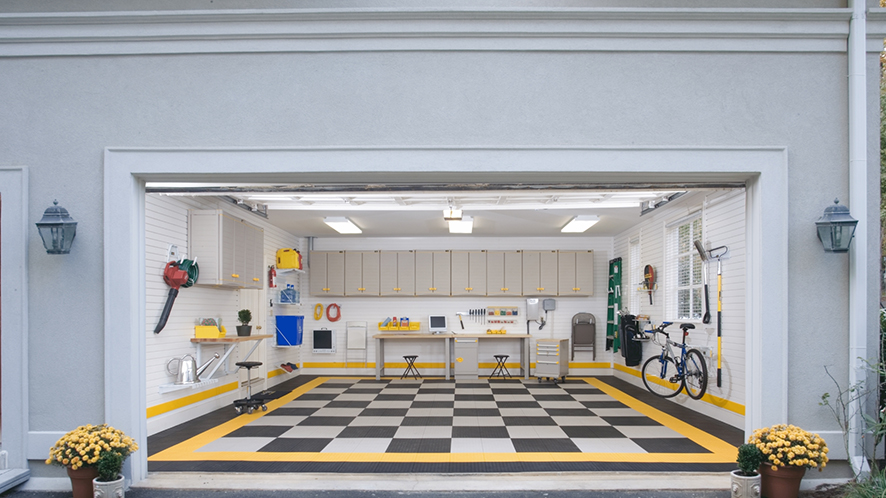 Our  
Storage Solutions

  Service
We offer many different storage solutions to help you organise your garage space. The beauty about Garageflex is that it offers complete flexibility – so if your lifestyle changes, you have the option to move your storage and accessories around.
Our solutions include wall and ceiling storage solutions and a range of flooring options for your garage. If you are interested in any of our garage solutions or maybe you have ideas of what you would like, then book your free appraisal and let's discuss bringing all the elements of our service together for you.